… Peggy's Shawl, that is.
KyleAnn Williams is a good friend and fellow knitter. She happens to be a designer in her own right, as well as a knitting teacher. And that is why I am particularly flattered that she became so enamored of the Peggy's Shawl I had designed.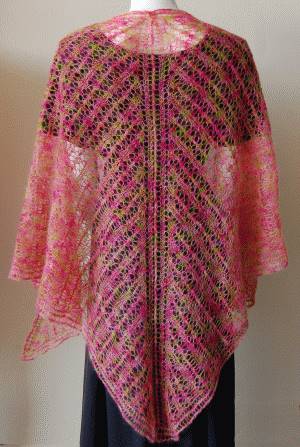 I've lost count of how many Peggy Shawls that KyleAnn has made. They all are always lovely, but I think this one that KyleAnn knit in Crystal Palace Kid Merino in a strawberry-lime color will always remain my favorite.
You can read more about KyleAnn's making of the Peggy Shawl in her own words here.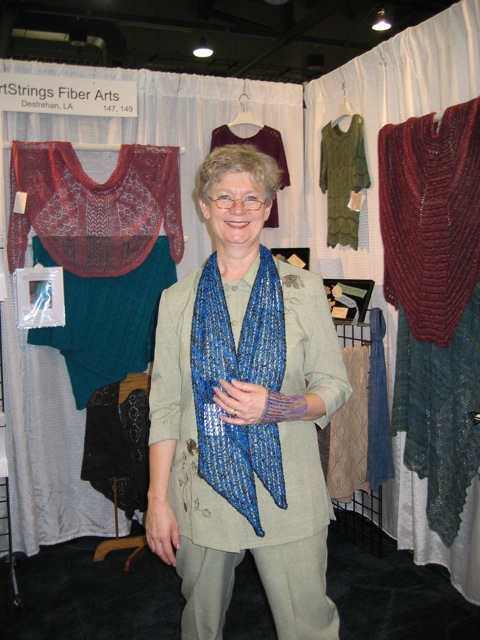 I am really fortunate to have had KyleAnn assisting me at the TNNA Shows held in Columbus, OH each June. When TNNA changes its venue in 2013 to a different location, I am not sure what I will do. We have so much fun together. I just wish we lived closer to each other!