The St. Louis Cathedral at Jackson Square in the New Orleans French Quarter is probably the most iconic symbol of New Orleans. I came across some slide photos I had taken many years ago (waaaay before digital came along).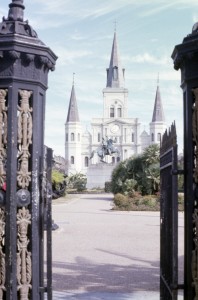 So I've been playing around with transferring some of the better slides to digital format. I am using the slide tray on my scanner. It is a bit tedious, but doable. I especially love this view of the Cathedral looking across the Jackson Square park.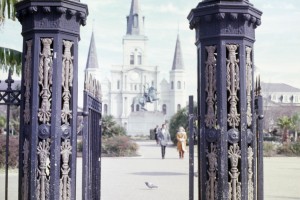 The intricate designs on old New Orleans ironwork such as these have always fascinated me.
If you are visiting New Orleans, I highly recommend drinking in the beauty of sites like this.