John asked me if I had ever had Smashed Potatoes. He had seen the idea on America's Test Kitchen a while ago, apparently. So yesterday we picked up some freshly-harvested red potatoes to try this simple-to-make dish for our evening appetizer.
Boil until tender 6 medium size freshly-harvested (and washed, lol) red potatoes with skins on.
Drain.
Preheat oven to 450 degrees F.
Coat baking tray lightly with oil.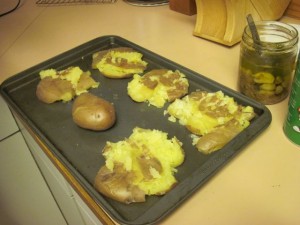 Set each potato on the tray and smash it with potato masher to make a free-form pancake about 1/2″ thick.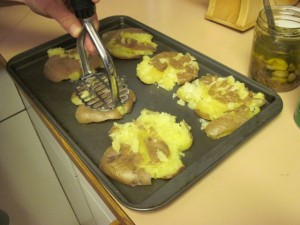 Drizzle with garlic-olive oil and Cajun spice mix (or your choice of seasonings).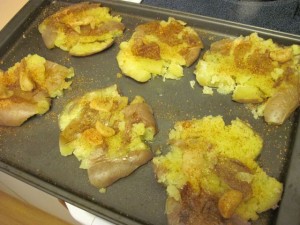 Bake for 30 – 40 minutes until crisp.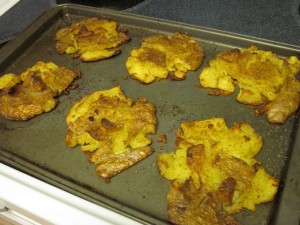 Serve with dollops of sour cream.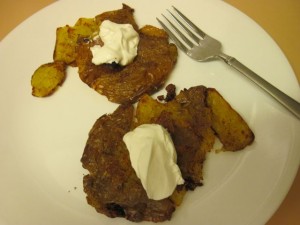 What can I say other than deeee-li-cious. It didn't take long for these to vanish. To me, it's like potato pancakes with all the taste and crunch, but without the bother of a more formal preparation. Try it — I think you will like it!