I do not know how or why my parents selected Maurine Smith as my piano teacher. I only recall my Mom saying that I was to take piano lessons so that I could learn to sing (please don't ask me what her rationalization was; I never did figure that out, either).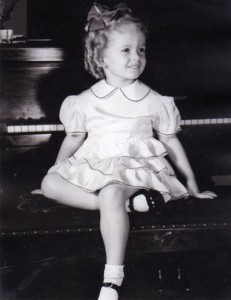 I was 5 years old when I first began lessons with Miss Smith. The piano was much bigger than me. It would be a few years before I could even reach the peddles or span a full octave. But the advantage of being so young was that I was still like brain sponge; good technique and memorization was learned early and easily.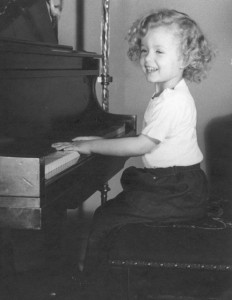 Miss Smith had a wonderful way of teaching with easily-understood metaphors to convey just the right touch and tone. She was always encouraging, yet firm. And she wrote ALL OVER my music! Oh, the wonderful memories each of her marks on my piano music now brings back to me of all those years of weekly lessons with her.
When you think about us being together for nearly 10 years, this piano teacher was the next most influential person to that of my parents in forming my life-long character and values. The appreciation and understanding of piano music I gained from Miss Smith in my youth undoubtedly had a relationship to my later aptitude in mathematics. And ultimately in knitting design where melody takes on the form of interlaced stitches. Also, in my later career development and setting up business, the discipline I learned and commitment to practice and perform publicly are things for which I am forever grateful to Maurine Smith.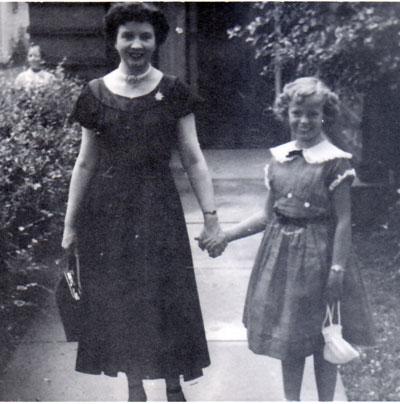 I continued my piano studies with other teachers after my family moved from the Chicago area to NC. It was never quite the same, though, as when I had been with Miss Smith. And there was never another piano teacher that marked up my music like Miss Smith did. I really missed that, funny as it might seem.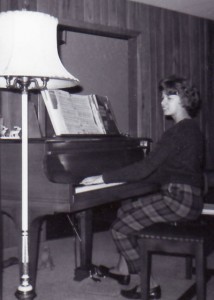 Do you remember a teacher that particularly influenced your life?
For me, it was not immediately obvious even as recently as just a couple of months ago. You see, those early years of mine were all just a given — they happened and I took them for granted. Then not long ago, a friend of mine (who is very much into music, too) happened to mention Piano Lessons: A Memoir
by Anna Goldsworth. I really enjoyed this read. There were many parallels in this book to my own story, albeit unpublished … and almost forgotten until this awakening in me of memories and discovery of memorabilia long-forgotten in my attic.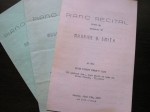 p.s. The River Forest Woman's Club, where Maurine Smith's annual student recitals were held, had an auditorium with movable seating, a small stage and a balcony. When I recently researched this building, it was further described as having been "created to be versatile, accommodating itself to music, dance, drama, lectures, public and private meetings. This main hall has acoustics as good as any other small auditorium in the country. Perfect for small musical ensembles, it requires no amplification for a speaker, even when the hall is full to capacity (about 150 people)." Although electronic amplification is pretty standard today in performances, I was reminded that we had no microphones or electronic amplification in those recitals … Just the natural amplification from the opened top of a grand piano. There are some old photos of the exterior and interior of the building here. The interior is similar to Frank Lloyd Wright's Unity Temple, the building having been the work of architect William Drummond who had been Wright's chief draftsman.
As an aside, the historic Woman's Club building was nearly demolished in the 2000's but after a long preservation battle, the current owners acquired the building and converted the building for residential use with very little change to the interior plan.