Thank you so much to those supporting WomenHeart by purchasing the HeartStrings Thinking of You Scarf pattern through Patternfish in the recent charity campaign. I wanted to let you know that almost $400 has been donated between the matching contributions of Patternfish and HeartStrings FiberArts.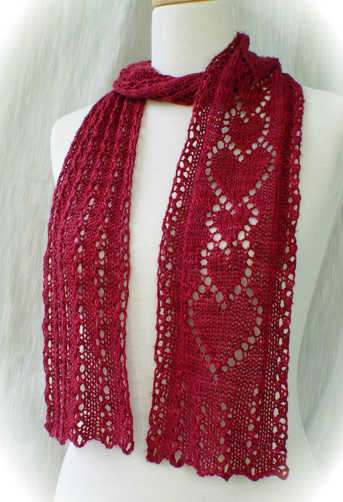 There was a lot of positive response about both WomenHeart and the support that Patternfish and me were providing. I am thankful to all of you on behalf of the women who will receive crucial support services, programs, and educational materials for heart disease in women.
We even had a knitter who wanted to gift the pattern even though she already had the pattern herself. Patternfish does not yet have a Gift option set up in their system, but Gayle "the Ambassador" at Patternfish took care of the gifting manually to make it happen!
And just as important as all that, I heard from so many people who had previously purchased the pattern and were using it to "Knit Red" or gift to a friend or family member in need or comfort.
Life and our loved ones are such a precious thing.