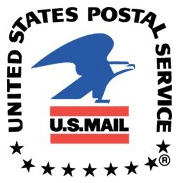 You are probably already aware of the postal changes going into effect January 22, 2012. Most changes will mean a postage increase on orders that businesses mail. The good news is that there is one class of service routinely used by shops mailing HeartStrings pattern orders for which the overall cost will decrease.
As of January 22, 2012, USPS Delivery Confirmation will be free on first class domestic packages with electronic bar code. This commercial-based pricing will now be called "First-Class Package Service". The maximum weight is 13 ounces (which can accommodate nearly any order placed for HeartStrings patterns on Shopatron). That means you save $.19 off the price you've been paying for electronic delivery confirmation tracking (or even more if you had not yet switched to electronic bar coding, which will now be required on all packages).
Of course, it isn't a full $.19 savings, because that is offset by the base USPS price increase. For first class packages (e.g. HeartStrings patterns shipped in #5 bubble envelopes), it still works out to a net savings of $.11.
Yay! Every few pennies saved here and there is good, right?
Endicia.com has a good explanation on the details of the new USPS features and prices going into effect January 22, 2012. I can also recommend the free webinar that Endicia.com is putting on to explain the changes as it affects businesses. The schedule is in the left-hand side bar at the Endicia site here.