When Joanne Conklin visited me in Colorado last summer, she gifted me with a Mardi Gras Ball that she knit! This very special treat takes a prominent place in my "all things Mardi Gras" collection. It is such a nice reminder of our time together.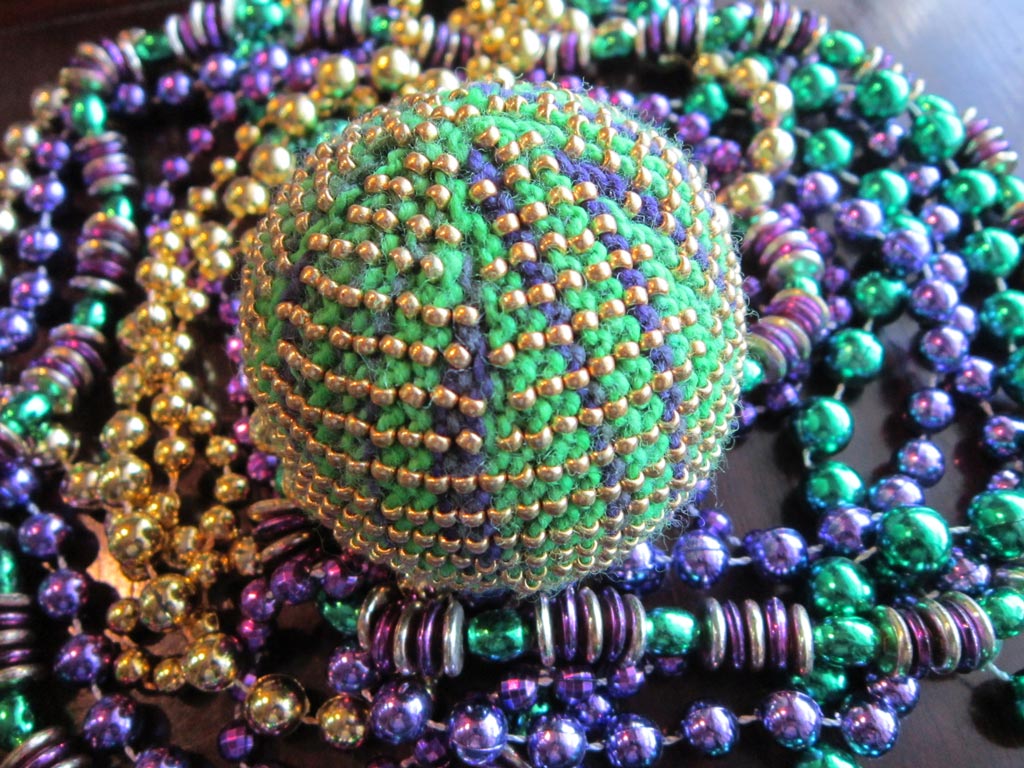 Joanne – I'm thinking of you today (Lundi Gras) as we head into the finale of Mardi Gras (tomorrow). Wish you were here with us in New Orleans to join the festive craziness. Still love the Beaded Ball you made me. Thank you!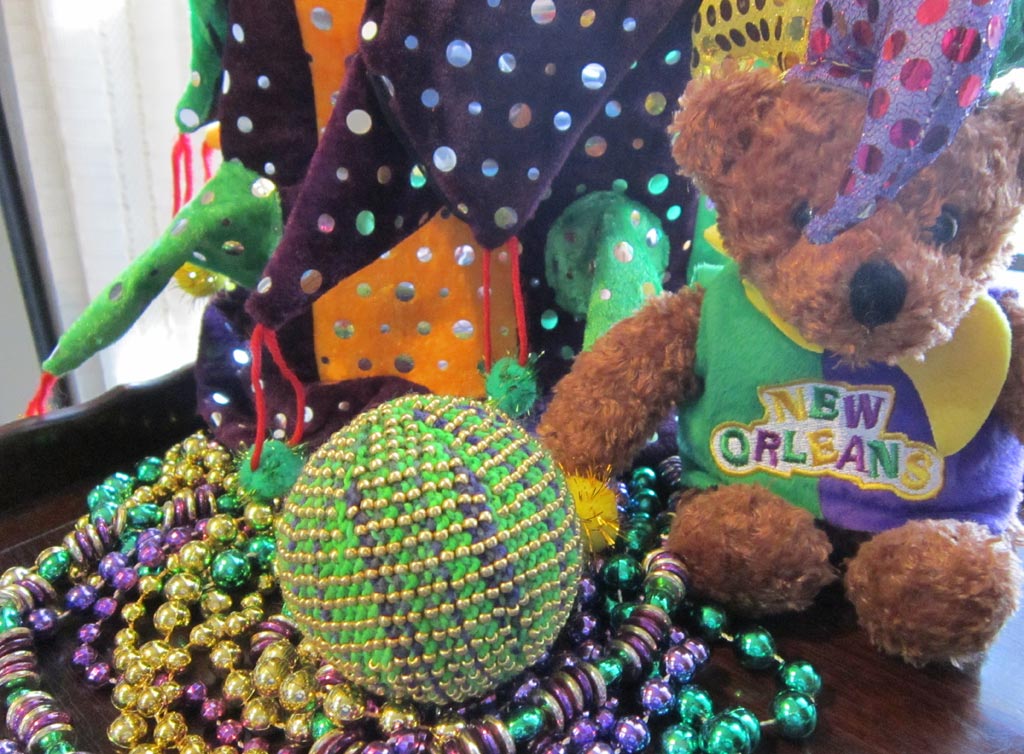 p.s. You can read about the making of the Mardi Gras Ball at Joanne's blog here.
p.p.s. The pattern is HeartStrings #H18 Beaded Stress Ball.