Looking out the back door of John's new patio home. I am so glad we have an Aspen right here in the back yard. I am really liking the neighborhood and Greeley, Colorado.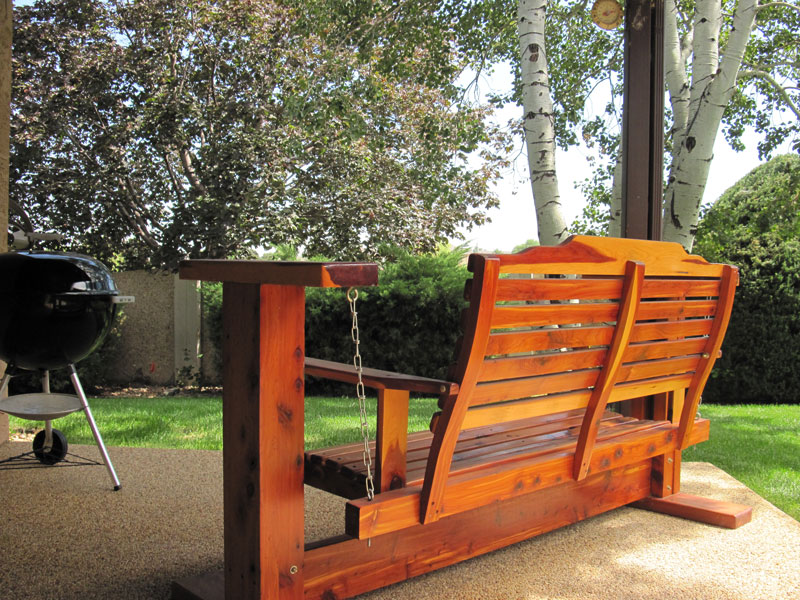 I love the outdoors, so I am claiming this cedar glider as my favorite knitting spot on nice days when I visit John in his new patio home. There's even room for you to join me.
Can't you just see us sipping our coffee? (or I could make tea if you prefer)
Besides liking the outdoors, I have always loved swings, rocking chairs, the gentle rocking of a boat while fishing … well you get the idea. Even as a little gray-haired lady now, I can't pass up a kids playground with swings without wanting to hop on. I know … very silly, but I guess I am still a kid at heart.
Aaah … day dreams. Oh well, gotta get back to work in my studio. The computer is like a slave driver these days, lol. But seriously, there WILL be time for relaxing. Remember to Take Time to Smell the Roses.
Now let's hear from you .. What is your favorite place to knit? (it can be in your dreams or reality!)