Friends of HeartStrings Knitter's Showcase
I wouldn't get out on a motorcycle in the snow like some parts of our country are dealing with now. But in other parts of country the weather is still doable, albeit very chilly. That is where fashionable layering against the cold can sport a lovely hand-knit such as Filigree Lace Neck Warmer made by Denise Kinley. Doesn't she look cozy and ready to ride anywhere?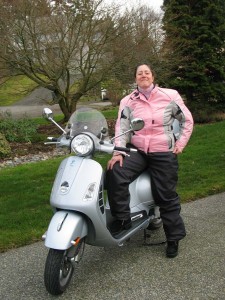 So even if you are chillin' off your bones now, this might inspire you to pick up the needles and make one of these for yourself. This pattern is quick to make up and doesn't take much yarn, so it can make a good gift for a friend or riding companion, too.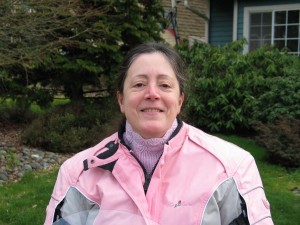 p.s. For more layering against the cold options, the HeartStrings #A135 Filigree Lace Neck Warmer pattern also comes with instructions for a coordinating hat and two styles of hand/wrist warmers.