I love to hear and see what others are doing with HeartStrings patterns. How appropriate at this time of year to feature Mary Love in today's Friends of HeartStrings Gallery with her pet bunny, Dusty, and the little knitted bunny she made as a beginner knitter. I think she did a great job, don't you?!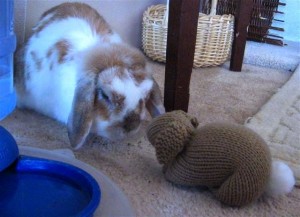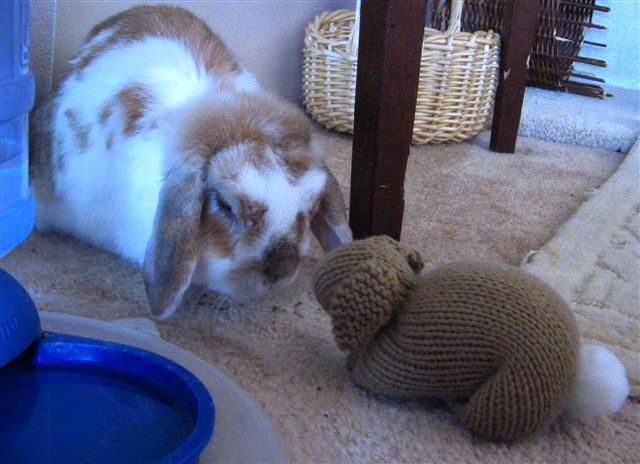 Mary wrote:
I stumbled upon your site when I was searching for an easy toy pattern.

I just started knitting at the beginning of the year and joined a knitting group. They want to make toys to donate, and I thought this might be beyond my new beginner skills. So, you can't imagine how happy I was to find your bunny pattern! It's great! So simple, and I like the realistic shape of the rabbit. Even our pet bunny Dusty liked it as you can see in the photos … I'm going to try another one using a softer yarn.

Thanks again for this great pattern! I'll check out more of the treasures on your site!
How cute is this?! Thank you so much, Mary, for sharing. Dusty is just precious, and so is your little knitted bunny.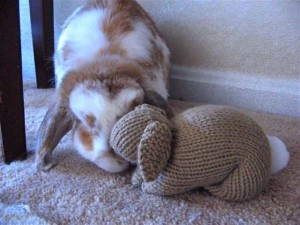 Happy Easter!