Today was the day to replenish my supply of homemade granola. It's a welcome chore since I love the smell of freshly made granola coming out of the oven.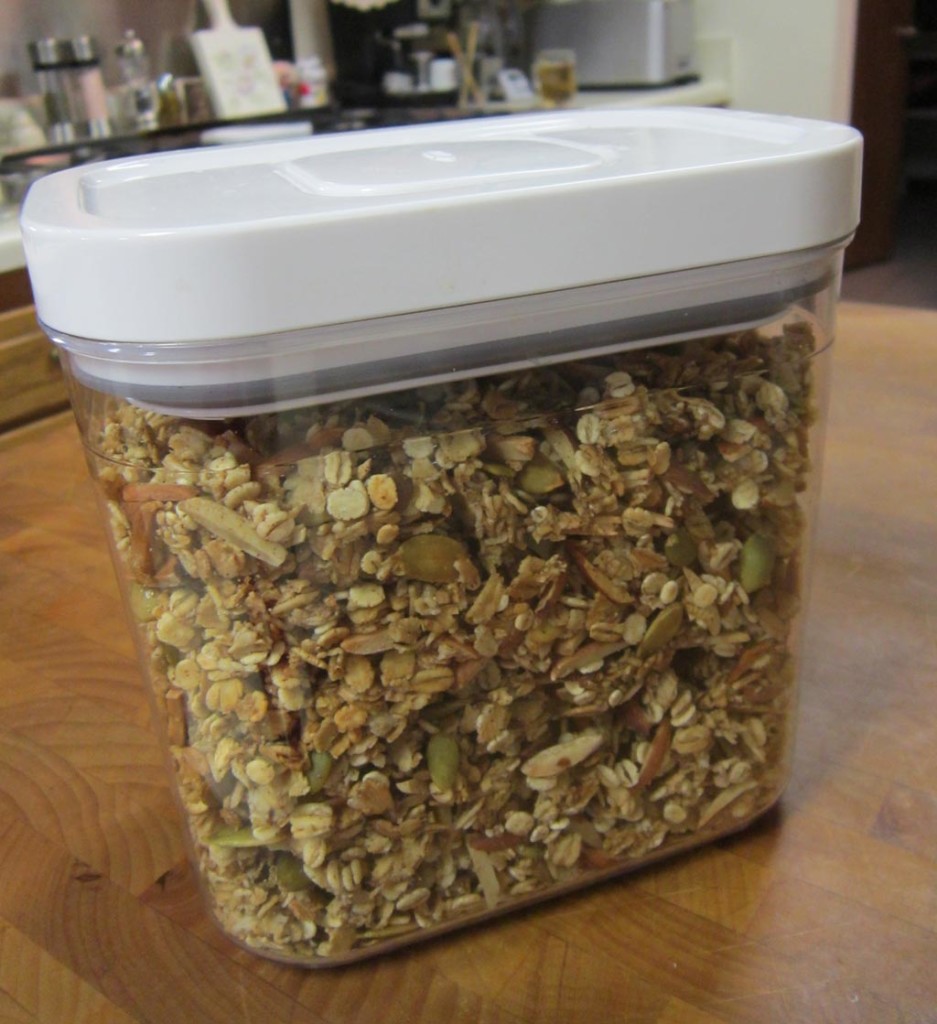 I vary slightly what I use to make each batch of granola depending on my mood (and what I have on hand), but it comes down to this basic recipe.
Approx 3.5 c  whole grains (today I used 2 c rolled oats, 1/2 c spelt flakes, 1 c barley flakes)

1 c sliced almonds (I soak the whole almonds for several hours before to make slicing easier, but you could use already sliced almonds and save yourself a lot of time, lol)

1/2 c raw pumpkin seed kernels (pepitas)

1 tsp 

ground

 

cinnamon

1/2 tsp 

ground

 

nutmeg

1/4 tsp ground ginger
Mix the above together in a bowl. Then add the following and mix thoroughly. 
1/3 c cold-pressed organic coconut oil, melted

1/2 c maple syrup

1 T chia seed soaked for 30 minutes or so in 2T filtered water (this acts as a bit of a binder and substitutes for egg whites)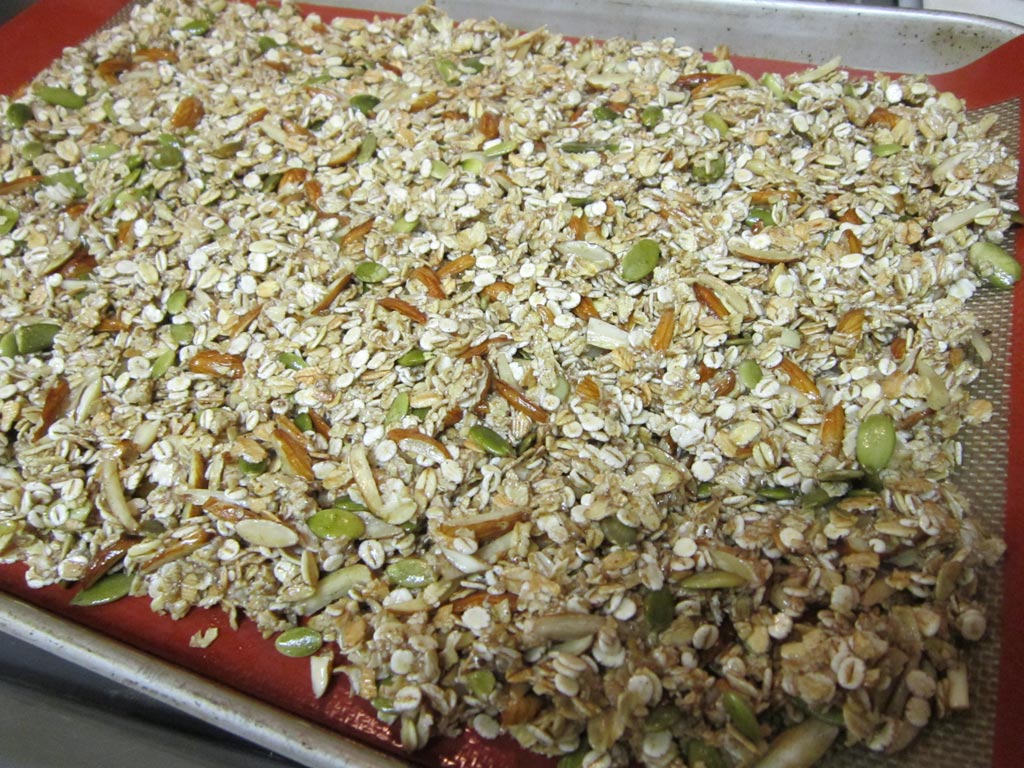 Bake on a rimmed cookie sheet lined with parchment or a silicon liner at 300d F for 45 minutes, stirring once at about 30 minute point. Let cool to complete crisping.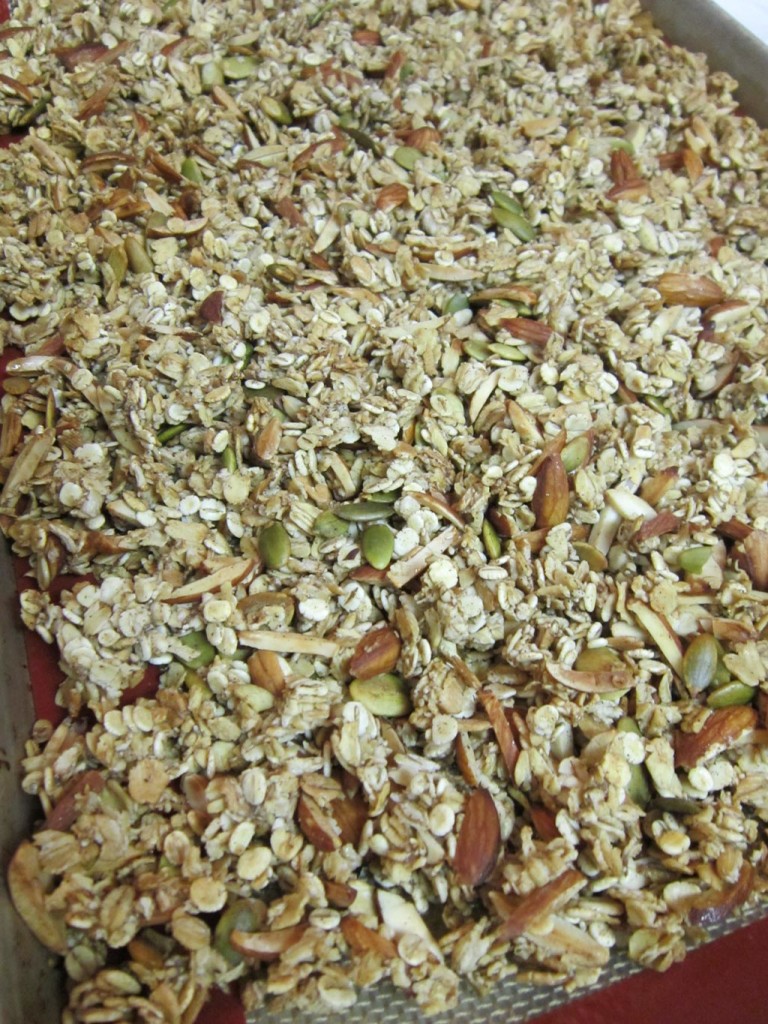 This is SO good with yogurt — it's the treat to myself a couple of times a week for breakfast. A batch lasts me a couple of months, so I do store it in an airtight container to stay fresh.
Jackie E-S, enjoying a cooler day in south Louisiana