Although I have done several blog posts in the last year around the theme of "Meatless Doesn't Have to be Tasteless", I don't want you to leave you with the impression that I have anything against meat — I don't. I just wanted share with you some of my findings for ways that one can have tasty dishes without meat.
I still do enjoy occasional meat dishes, though. And for tailgating, whether it is for upcoming play-off football games or Mardi Gras parades, chicken Hot Wings are a tasty and welcome treat for everyone.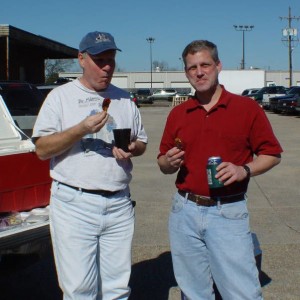 You can refer to a recipe I tried here at the Weber Grill site while I take you on a photo tour of the cooking steps.
The spices and minced chipotle peppers in adobe sauce to mix to make the paste: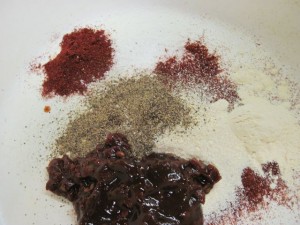 Waste not – Want not. These are the wing joint tips that I cut off and have started to cook for a chicken broth I will use as soup base later in the week.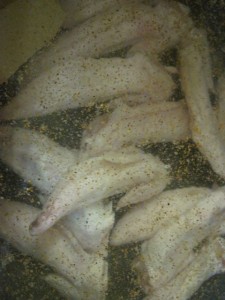 The paste is smeared onto the remaining wing joints and left to marinate in the frig for a while.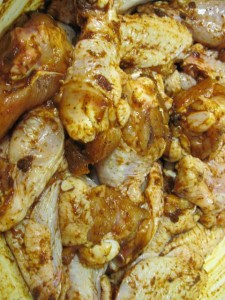 The wing pieces are set onto the grill to be cooked. (lighting is obviously different between indoors and later at night outdoors under the patio lighting). I realized after putting these onto the grill that I had overlooked the part in the recipe about wiping off the extra paste before putting onto the grill. Oh well … and I even scraped out the extra remnants of paste from the bowl and had spread it on the piece parts because I thought all that good paste should not be wasted. ha! ha! So, extra hot can't be bad, right?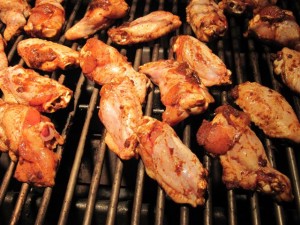 Here are the wings after cooking 'til nearly done, then tossed into the hot sauce, then put on grill again. One thing to remember … after tossing the nearly cooked wings in the bowl with the hot sauce, DO NOT just dump the bowl to save time in getting the chicken quickly onto the grill again. The oil in the hot sauce mixture flared up and I thought I was going to have burned hair on my head!! Fortunately, I guess my reflexes were good enough, or maybe just some good angel was watching over me. No singed hair and all is well.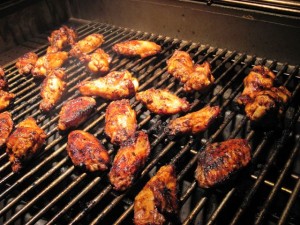 Finished and ready to eat (lighting is under the kitchen fluorescents again). The recipe included a blue cheese dressing which of course I enjoyed some with the 4 wing joints I taste-tasted (yah, I know I could have just eaten one, but I had to be sure, lol). Obviously I have plenty more left (20 if I am counting correctly) for sharing.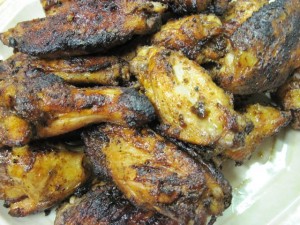 Do you have a favorite Hot Wings recipe?