let someone know they are special
Let's fight cancer together. Purchase the pattern for Thinking of You Too Hat at Ravelry with coupon code FIGHTCANCER and get $1 off through October 31, 2014. I also contribute $1 to the American Cancer Society.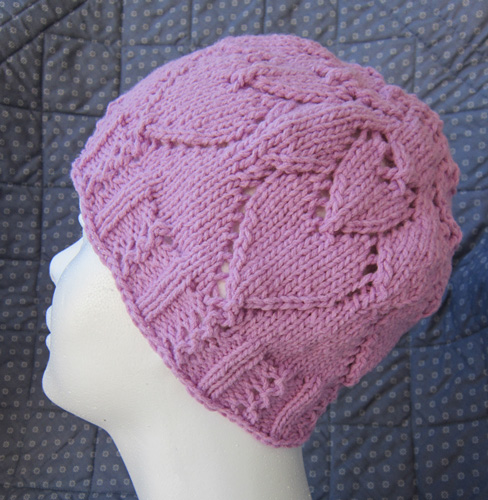 As you knit this hat, be mindful of how Thinking of You Too reinforces the message that the bonds of loving friendship (interlocking hearts) will prevail in the face of the twists and turns of life (wavy eyelet ribbing).
Thinking of You Too incorporates symbolic elements similar to those in the Thinking of You Scarf I designed in 2006 and is still a favorite of knitters.
Whether making the hat and scarf as a coordinating set, or making just the hat by itself, you can let someone know they are special.
---
Save a Life (maybe your own)
Remember your breast cancer screenings. And remind the women in your life that regular screenings can help find and treat breast cancer sooner – and even save a life.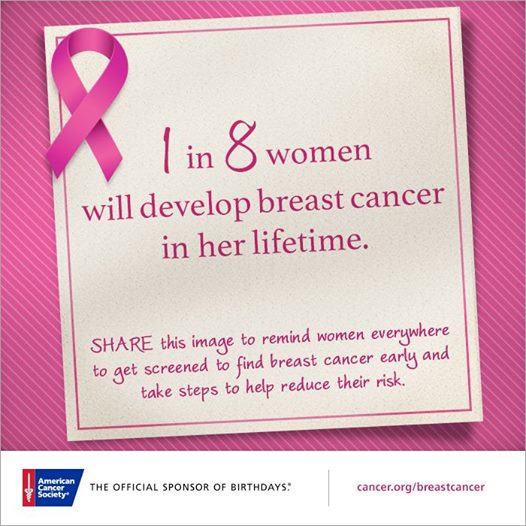 There are also things you can do to help lower your risk. Studies have consistently shown that active women are 25% less likely to develop breast cancer. Adding a brisk morning or after-dinner walk to your routine is easy. You can literally take steps to help lower your risk of developing breast cancer every day. Getting to and staying at a healthy weight and limiting your alcohol intake to one drink a day can help, too.