I tried the recipe Tomato Spinach Feta Crustless Quiche from the Bold Of Delicious blog site tonight and it turned out great. Even John thought so … It was probably a relief to him having a relatively "usual" dish rather than some of the weird stuff I have been trying lately.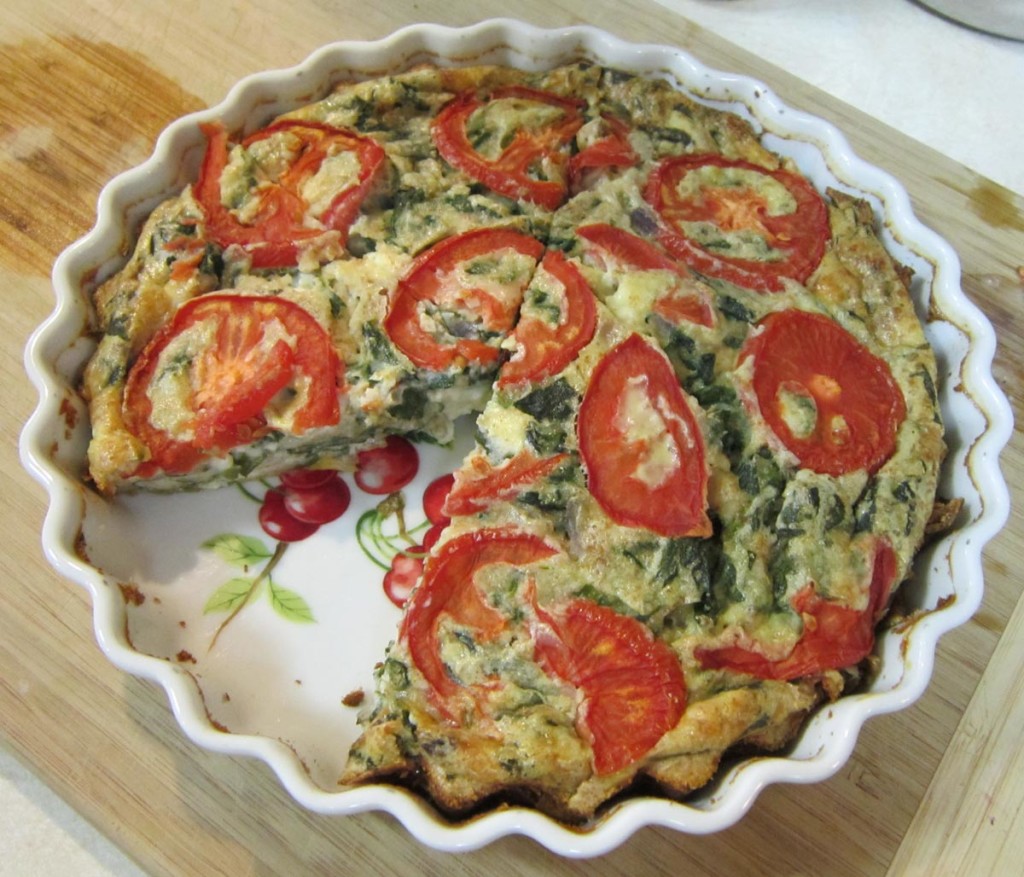 Here is a link to the recipe site I used: http://www.bowlofdelicious.com/2015/01/05/crustless-spinach-tomato-and-feta-quiche/ I pretty much made the recipe as given except for a couple minor changes (always seems I make changes, lol):
I didn't have the 8 oz of feta cheese called for (I only had 6 oz because I forgot that John had used some in salad a couple nights ago), so I supplemented with 2 oz of a fresh Kefir cheese I had made last week which is very similar to feta.
I substituted dried thyme for the fresh (since my plants got killed several weeks ago and I won't be planting again until it warms up somewhat).
I just used sliced Roma tomato I had on hand rather than the cherry tomato halves the recipe called for.
Also, the filling was too much for the quiche pan I have, so I divided it between that and a pie plate. (2 for 1 !)
I particularly liked how light and fluffy this quiche was. I think it is because of using the feta and fresh Kefir cheeses rather than a more traditional heavier cheese like Swiss? There is plenty left for more meals. I probably would re-heat in a pan, but I understand it is also good served cold as a snack. Have you had this before?