Sharing this from Courtney Arsenault …
I work at a small children's hospital in DC called HSC Pediatric Center in NE Washington DC. We have three units one of which is an infant floor with many babies coming to us from the NICU. Our biggest need is for hats, we use hats for when children go to clinic apts, discharge to home, as gifts for families having a hard time, and when a child passes away.
We serve roughly 15 to 20 infants at a time, the majority of our patients come from children's national, they come requiring respiratory support, for feeding intolerance, and for a number of other medical reasons. As a child life specialist my number one role is to provide comfort to these infants especially when their families are unable to be there and to normalize the environment in anyway I can. Last year we received a donation of infants hats and I can't tell you how many smiles they brought. These hats meant so much to our parents and they were received at such different points in their children's lives and even given to our children who passed away in our care. It is not often that there is something I can give to our families that is so personal and I would love to be able to keep offering hats, unfortunately we are running low on our supplies.
Thank you so much!
Courtney Arsenault
Child life specialist
HSC Pediatric Center
I've added the HSC Pediatric Center to our listing at KnitHeartStrings for "Where Can I Donate Handmade Baby Items".
Over the past 3 years we have had a Bits of Lace baby charity project featured each year at KnitHeartStrings Learn-and-Knit-Along site. Projects have been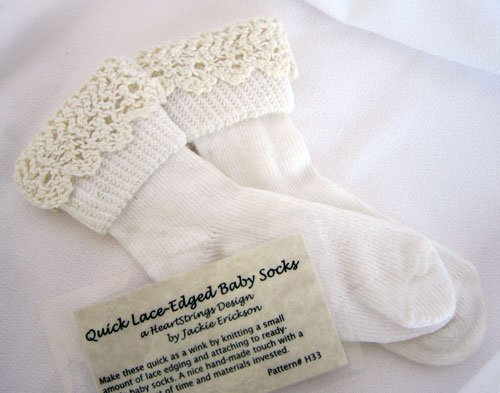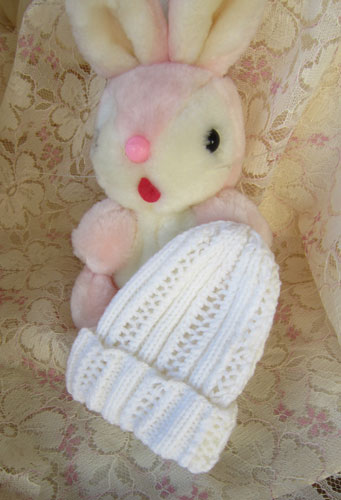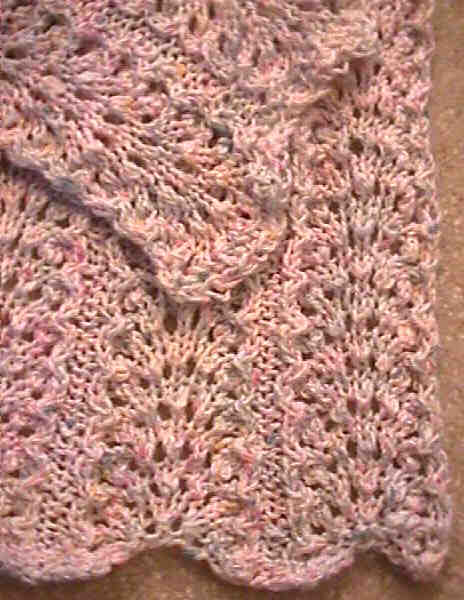 To stay in the tradition of a bits of lace project  for charity baby knitting each year, there will be a new baby hat pattern available for one of the monthly KnitHeartStrings KAL's during the Spring 2015. Stay tuned and be sure you are signed up as KnitHeartStrings member!
Meantime, please keep HSC Pediatric Center in mind if you are looking for a place to which to donate baby hats. You can contact Courtney Arsenault, Child life specialist
HSC Pediatric Center at CArsenault@hospsc.org